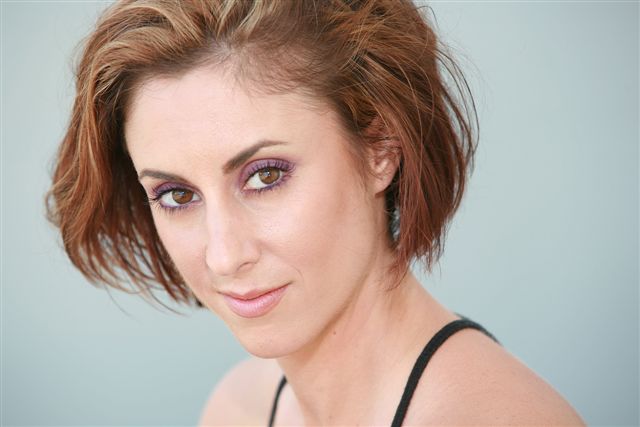 Music has always been an integral part of Sonia's life, and growing up in both BC and Alberta provided  a variety in her  music education.
As soon as she could talk she was memorizing TV and radio jingles and singing them with perfect pitch. At age four, her natural ability for pitch matching and a keen audible memory was obvious and Sonia was enrolled in Kodaly Method Ear training classes at the Victoria Music Conservatory.
At age 8 she was diagnosed with a 60% hearing loss in her right ear, but that didn't stop her from excelling in music. She completed 5 grades of Royal Conservatory Piano in 3 years, achieving first class honors in all her piano exams.
Moving to small town Alberta offered limited musical opportunities, but at age 17 she was accepted for private voice lessons at Red Deer College by the highly esteemed faculty voice coach, Sharon Braun.
After High School Sonia bounced back to the island where she studied classical voice at the Victoria Music Conservatory, and quickly achieved honors in her grade 6 level voice exam.
After years of various choirs, community musical theatre, and some private lessons, Sonia decided to take her studies to the next level and was accepted into the very competitive Jazz music program at Grant MacEwan University in Edmonton.
It was there she honed her ear training, theory, and performance skills under some of the best jazz musicians in the province, if not the country; Bob Gilligan, the late Rick Garn, Janet Nichol, and Charles Austin.
She has more than ten years live stage experience in venues from various Dinner Theatres across Canada, to Casinos, to corporate gigs. She has shared the stage with some of the most sought after Vancouver singers like Dave Steele, Saffron Henderson, and Elicia MacKenzie to name a few.
Most recently Sonia auditioned to be the Vancouver Whitecaps Anthem singer and was shortlisted to the top 13 out of over 200 auditions.
Sonia's styles and experience includes Jazz, Classical, Pop, Country, Rock, Soul, and Musical Theatre. Her years of musical Dinner Theatre experience has also led to opportunities in Voice over Work (accents & character voices), and requests for public speaking consultations.
Sonia has recently re-located to Calgary, Alberta, and teaches from her home. With a keyboard, mic and mic stand, as well as a vast and diverse music track collection, Sonia's students can learn mic technique, stage presence, and performance skills on top of the fundamentals of breathing, ear training and vocalise.
"The total person sings not just the vocal chords." ~Esther Broner